Hi,
tonight we have some 40mm Naps Portugease Cacadors from the fine people at Flashing Blade Miniatures.
Some very nice figures with a lot of character in the faces. The Sergeant is my favourite out the lot. Some are supplied with head varients.
Now heres the bad news. Had a bit of a disaster with spary AP Matt varnish which frosted up the figures. I've been able to scrub most of it off with thinners but not all. Its also left the figures with a rough finish in places.
Have a look for yourselfs as I think the figures may be on show at the show this week end.
So heres the pics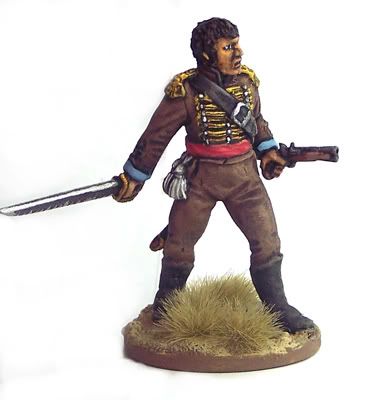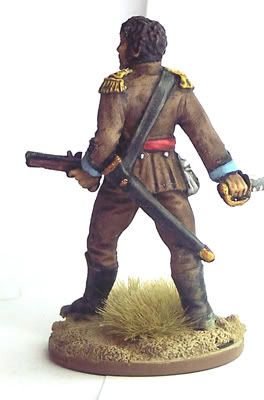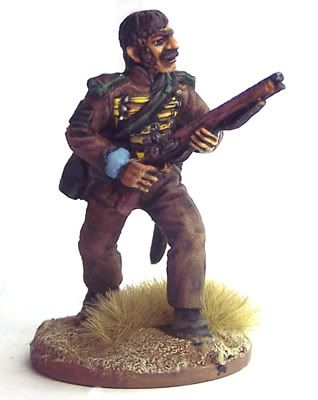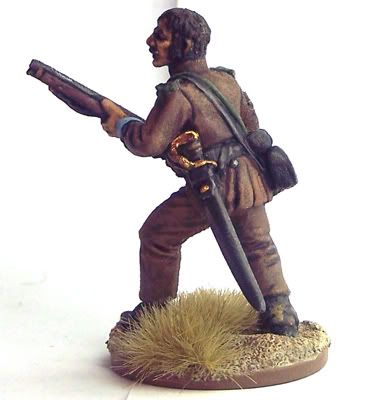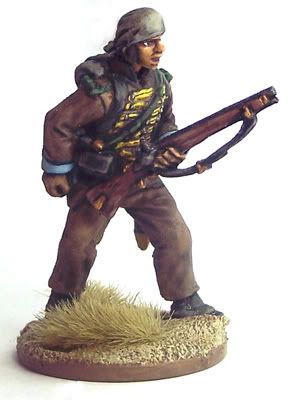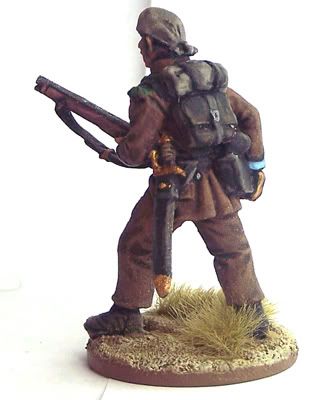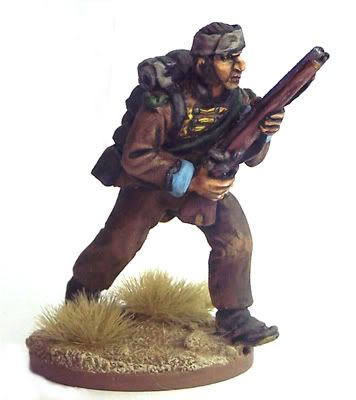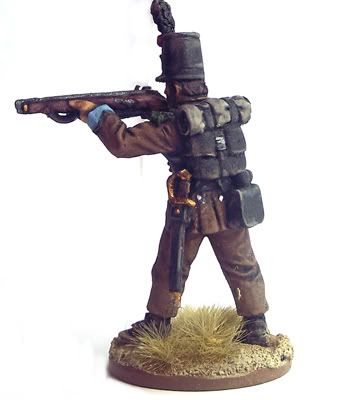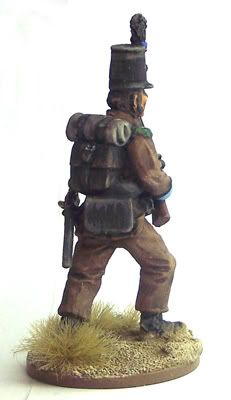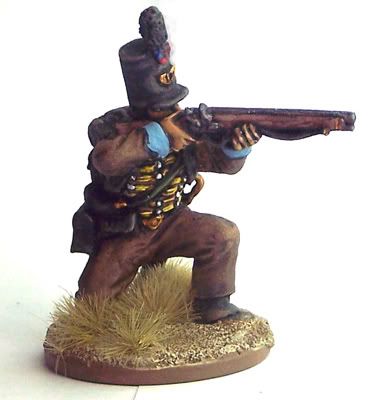 A bit disapointed with them due to the varnish disaster but they will have to do for now.
Gazza