Morning folks,
Just thought I'd let you have a look at my ongoing collection of 10mm WSS. I began these about two years ago basing them on Cutts' assault on Blenheim. I decided to base them as they are before being aware of the Under the Lilly Banners rules which I have subsequently played and liked, but there's no way I'm re-basing them and they will be used with Blackpowder which are fine for large games.
Sorry if this goes on a bit.
All are Old Glory with some Pendraken thrown in.
These are the eight squadrons (16 companies) of French Gendarmerie.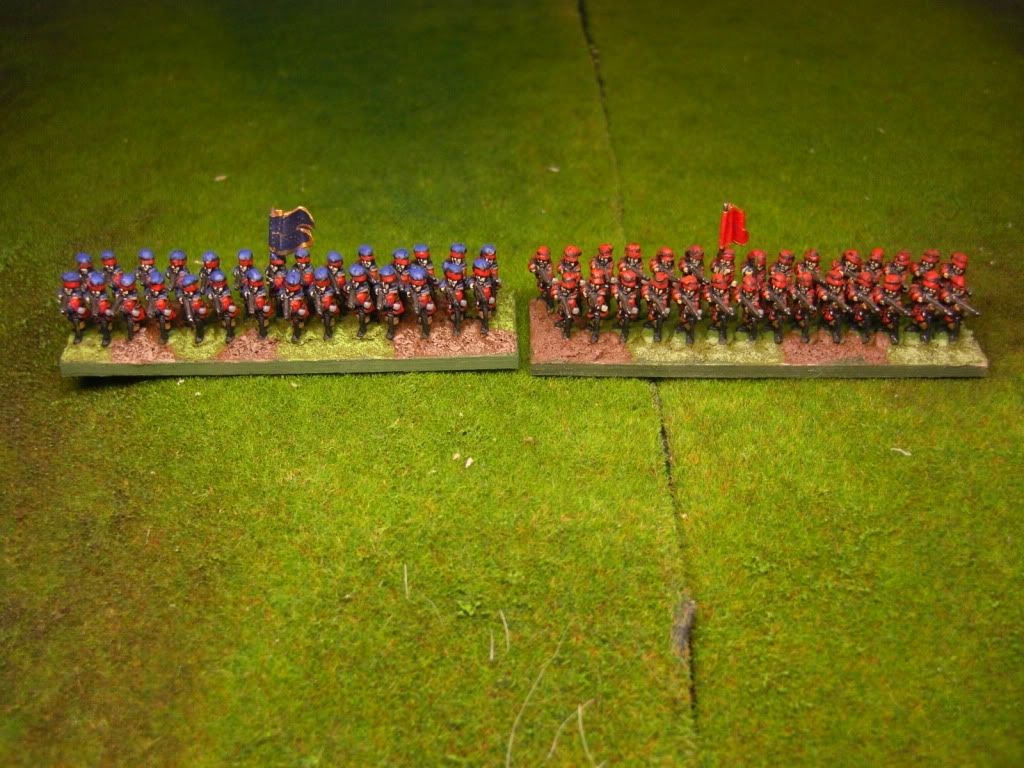 [/img]
Left to right, French dismounted dragoons, Mestre De Camp and La Reine. These were on the far right of the French line between Blenheim and the river. As you cannot get dismounted French dragoons in 10mm I had to use figures with tricorns, shave them off and put a small bag on their heads using greenstuff. Two more of these to paint.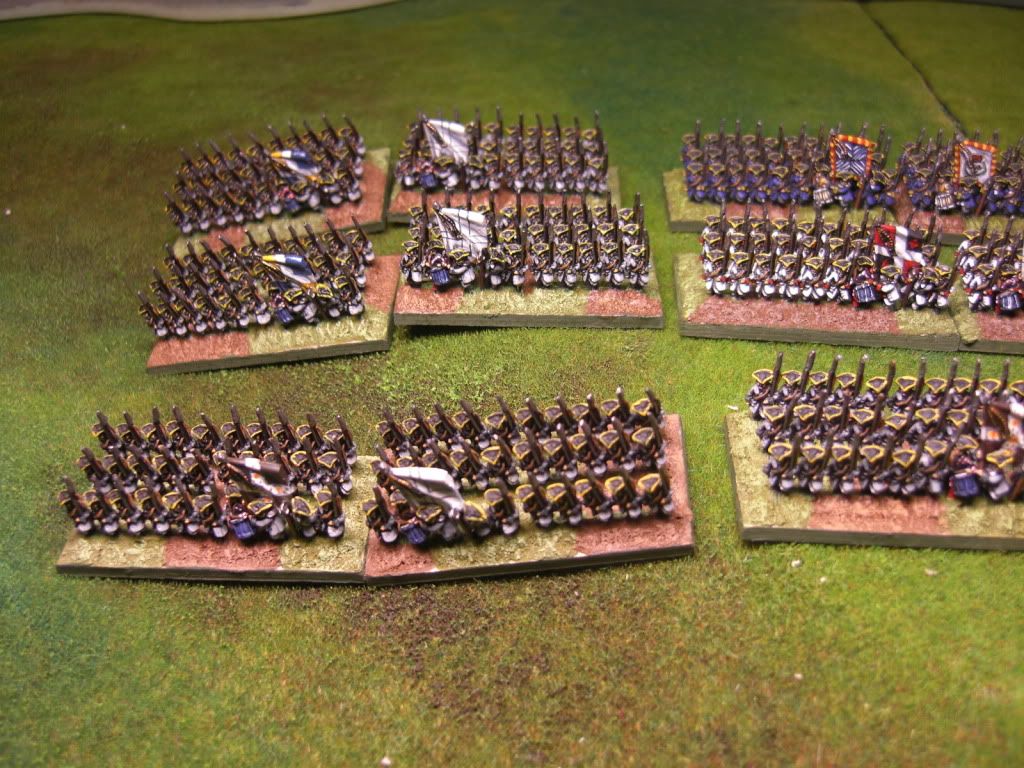 Front to back, 1st Batt Navarre, 1st & 2nd Batt Artois. Two stands to each Battlion.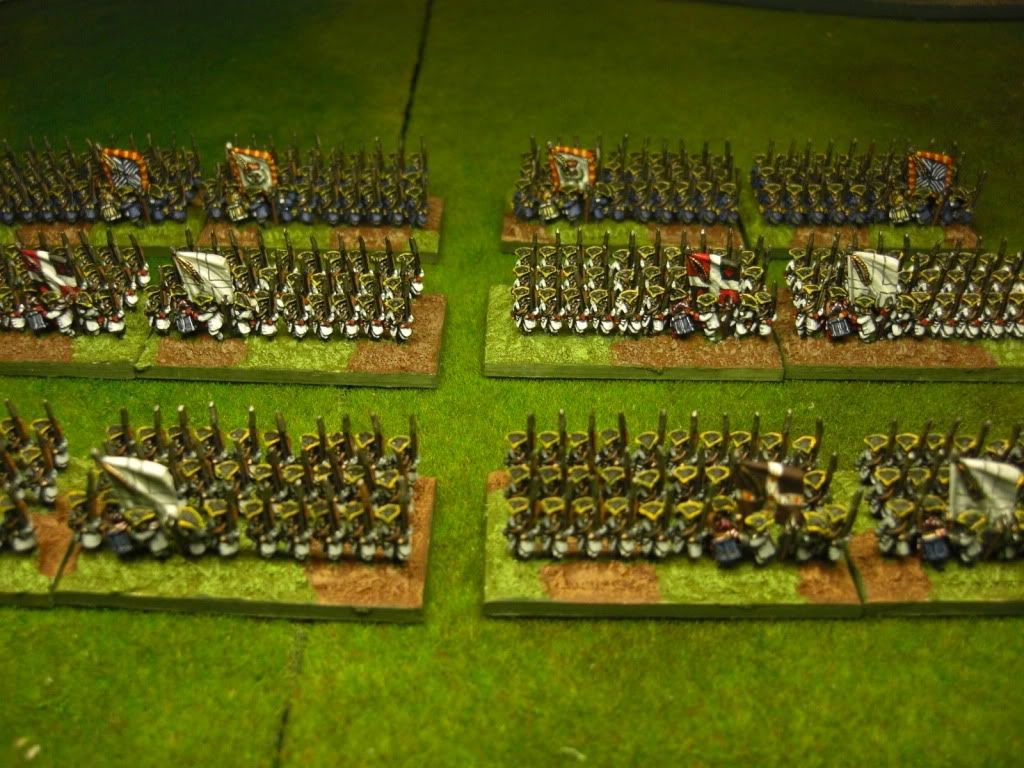 Left front to back, 2nd Batt Navarre, 1st Batt Provence, 1st Batt Greder Allemand. Right front to back, 3rd Batt Navarre, 2nd Provence, 2nd Greder Allemand.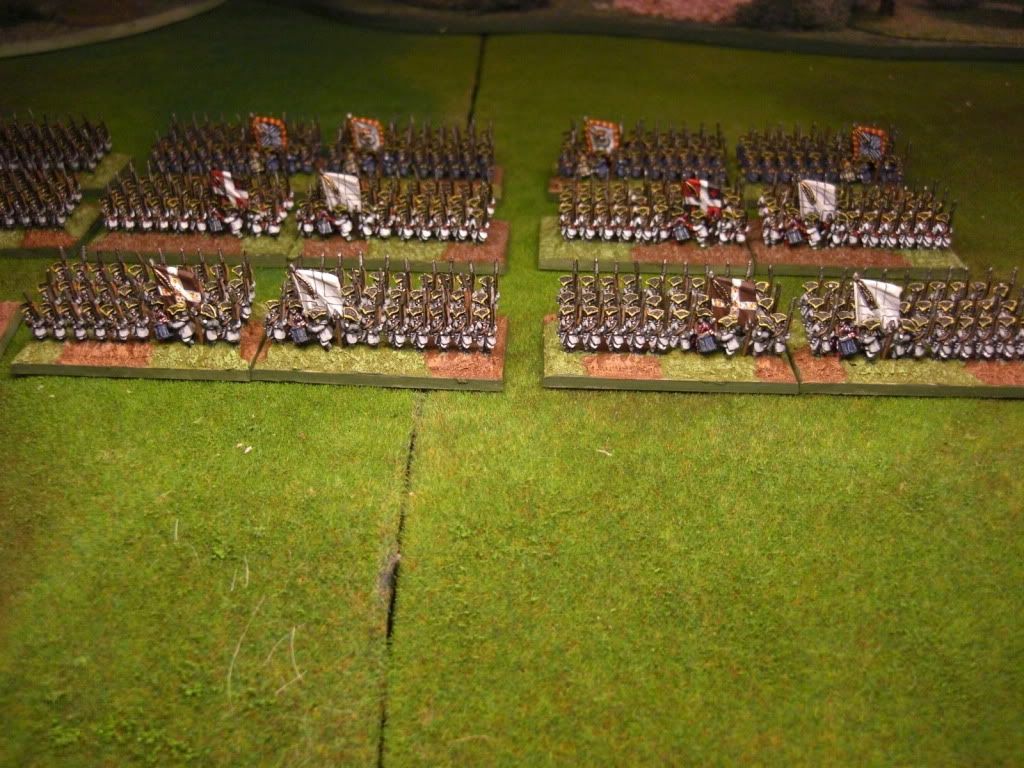 Allies: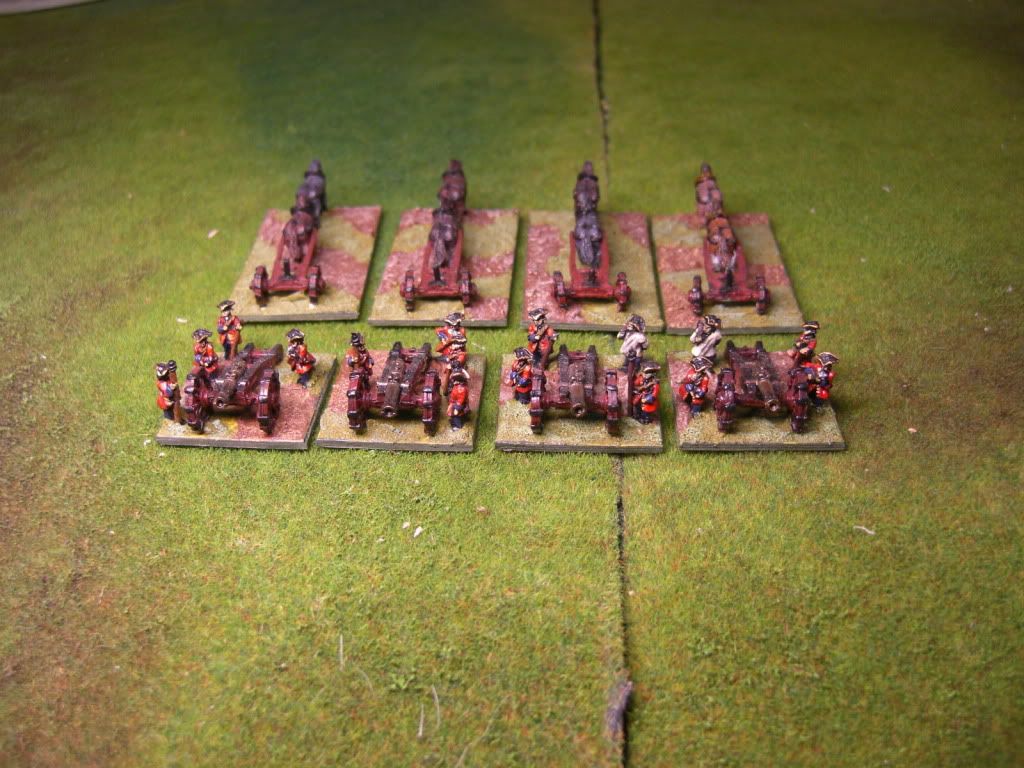 Some of Blood's artillery.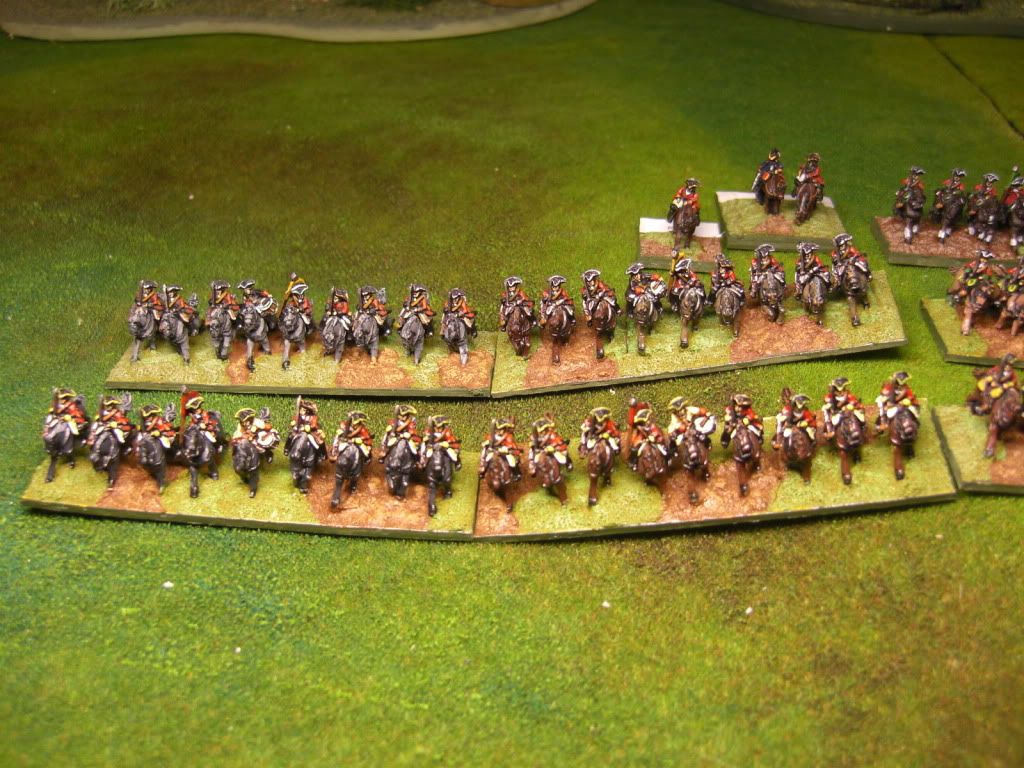 Front to back: 2 Squadrons of Lumley's, 2 of Schomberg. One stand per squadron.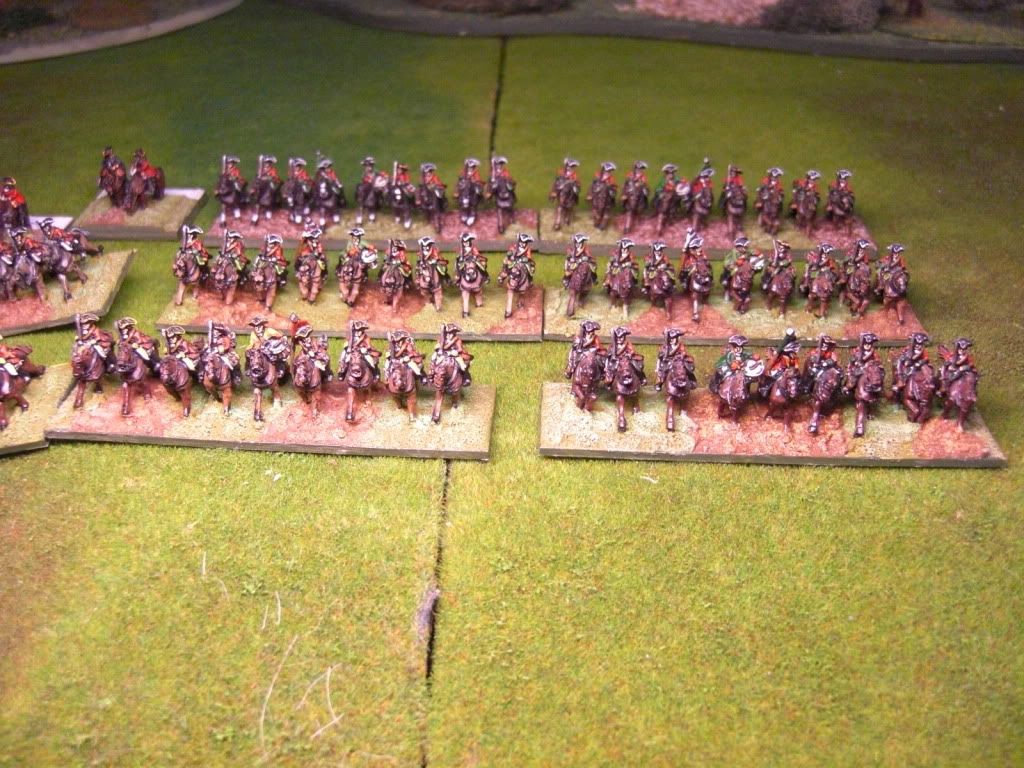 Front left: 1 Squad Lumley, Right: 1 Squad Cadogans, net line: 2 Squads Woods, 2 Squads Wyndham.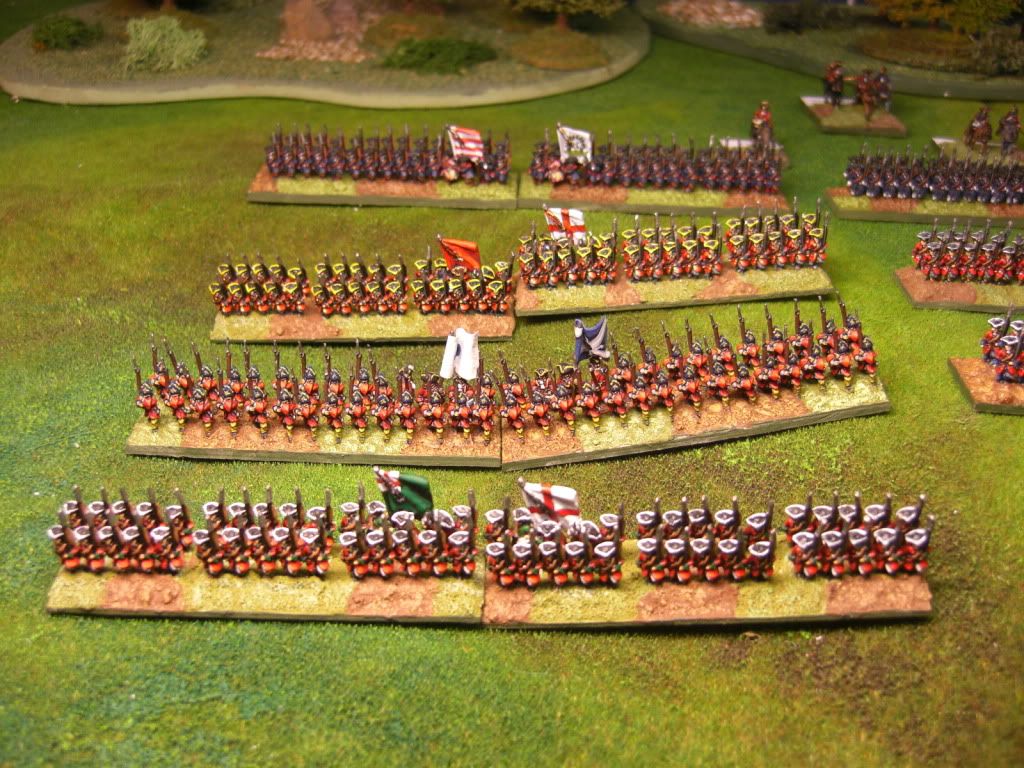 Front to back: Marlborough's (24th), Rowe's Scots Fusiliers (21st) Pendraken figs, 1st Foot Guards, Hessen Kassel, Erbprinz.
Front to back: Ferguson's (26th The Cameronians), Ingoldsby's (23rd), Howe's (15th), Hessen Kassel Leibregiment.
This has taken ages! Going for a lie down
Dave.