Some shots of my WIP (basing needs completing) Percy Battle for Otterburn.
Flags by Flags of War. Figs by Claymore Castings.
Thanks to Darrell Hindly for his tutorial on Saxon Dog blog re: doing L - shaped banners. It works a treat every time!!
More pics and details on my blog at:
http://themetalmountain.blogspot.com
The light was fading when I took the photos so apologies for the odd slightly blurred one!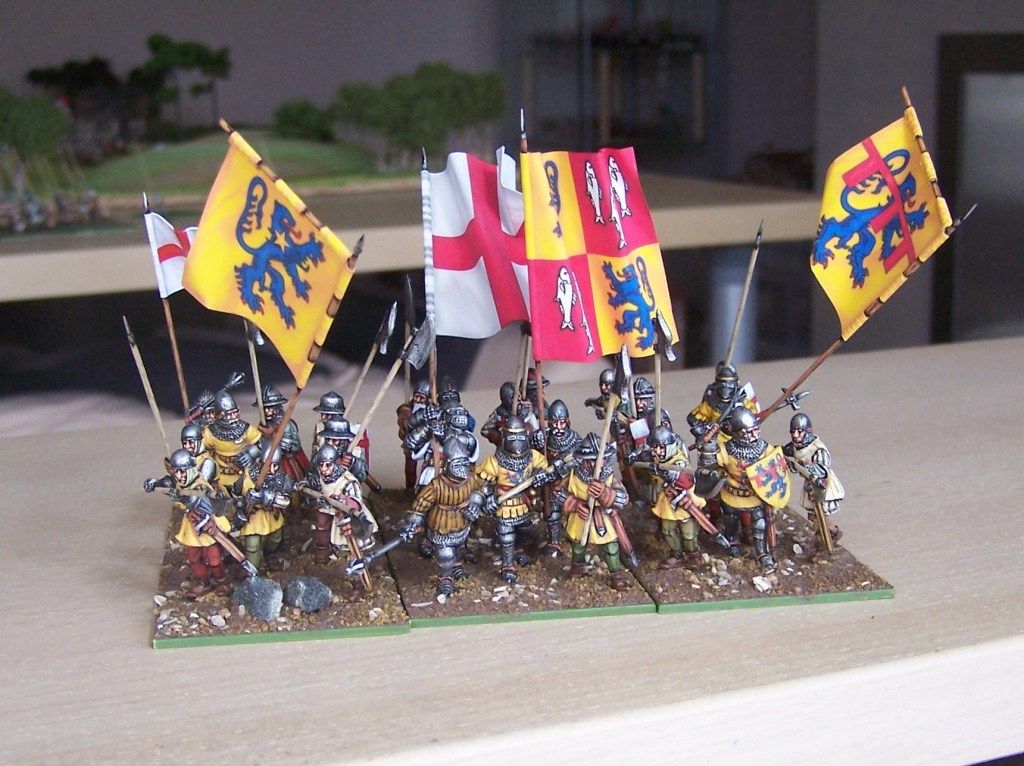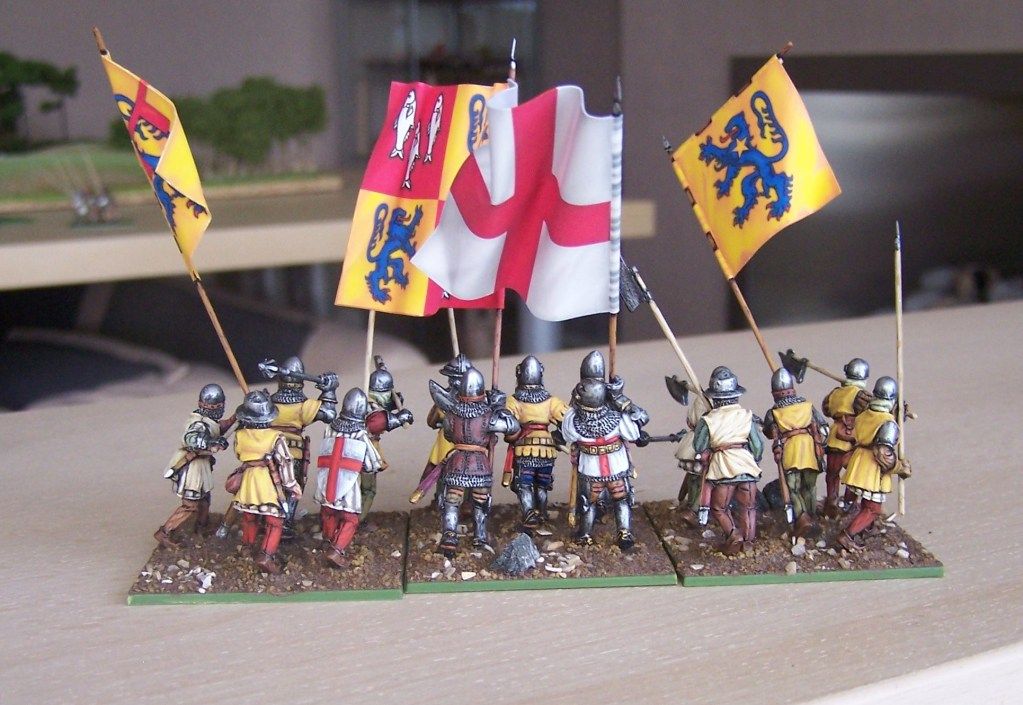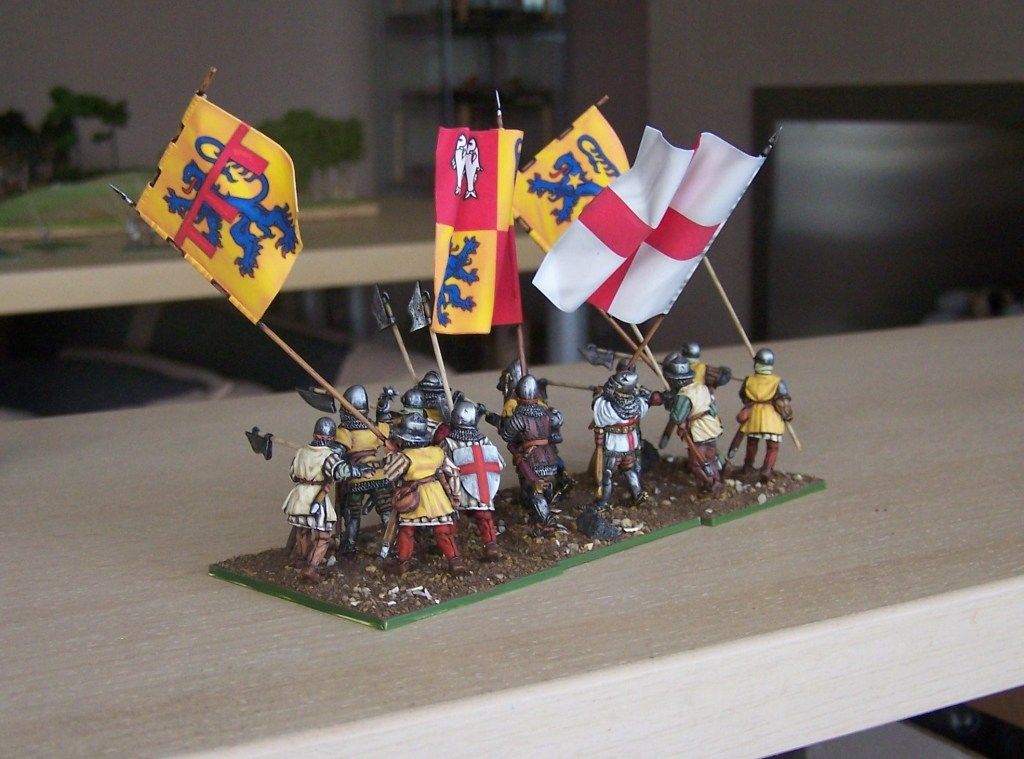 The rear row
Thanks for looking.
Olddorg