The start of a game. Totally inspired by the donnybrook articles, I decided to go for it and order a lot of miniatures. Here are a few pictures of my growing Army and Cultist factions.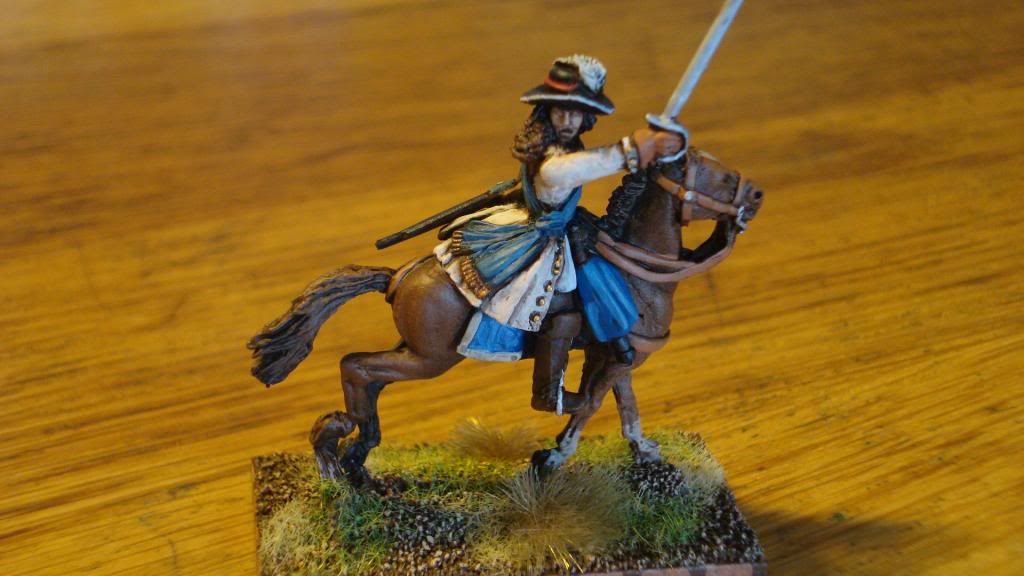 (The free miniature - the captain of the army)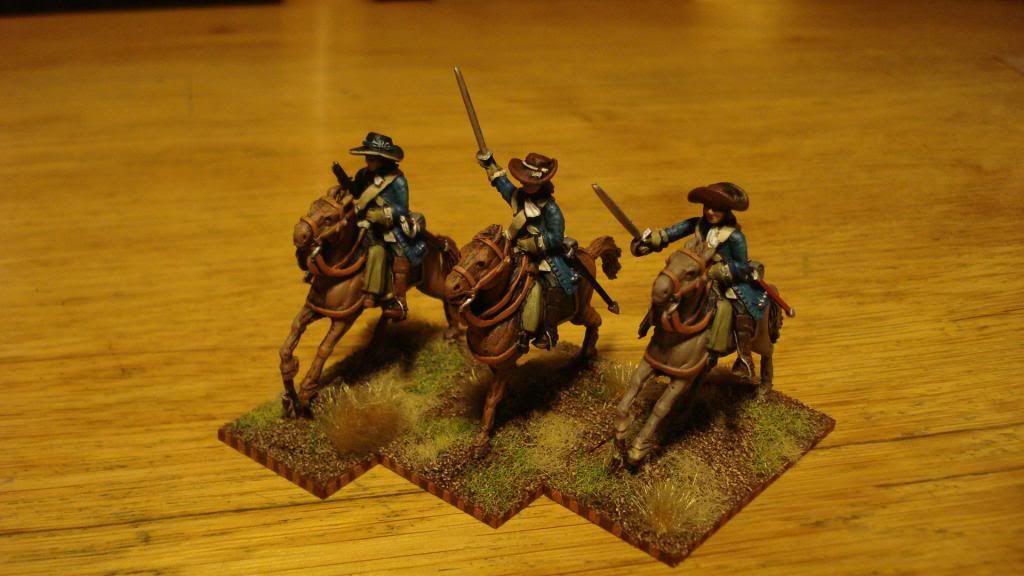 Elite Horsemen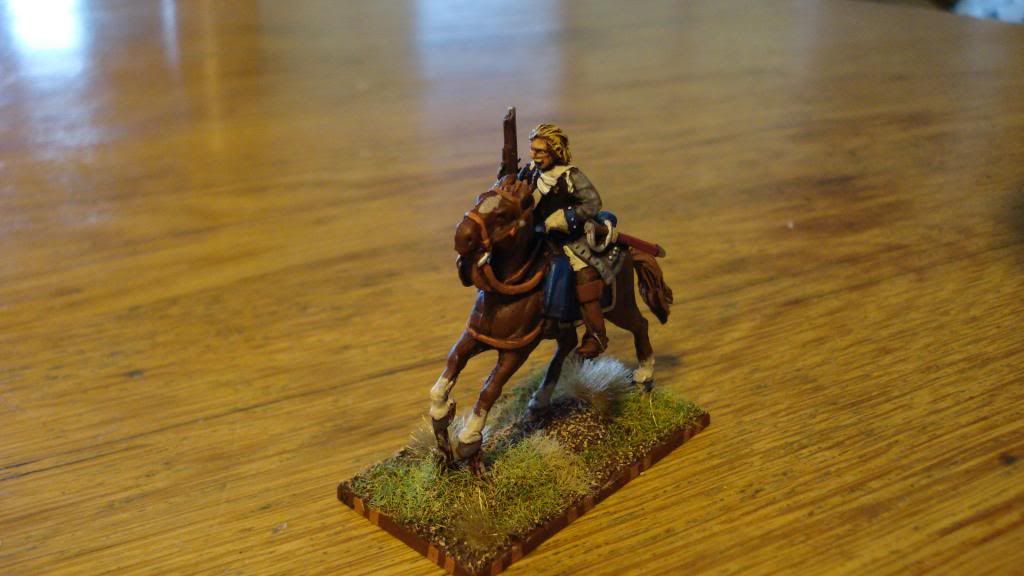 An army character yet to be named. Possibly sergeant/ officer
All the Army horsemen together!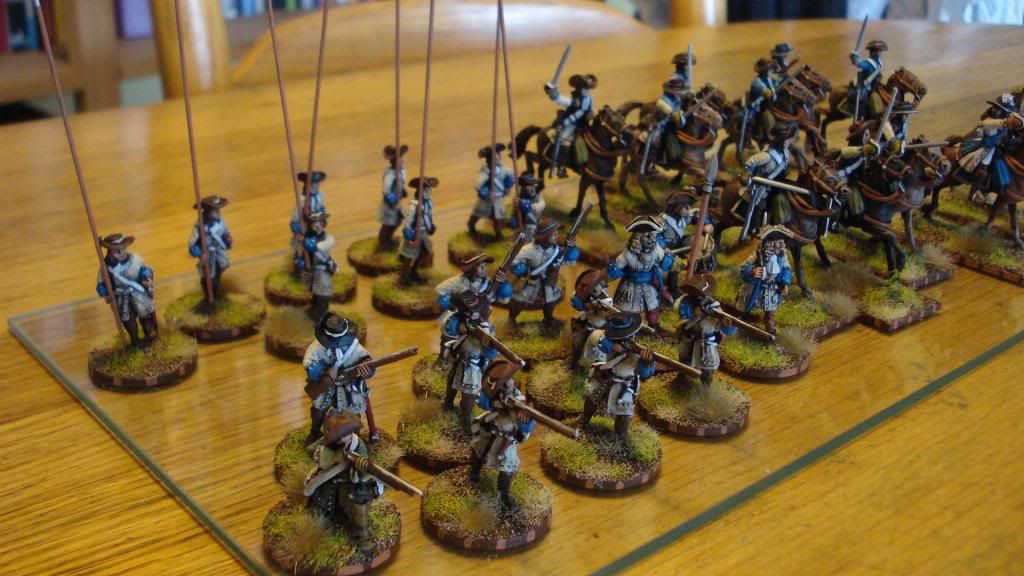 It is growing faster now! The original length of the pikes was 100mm, but they looked like anti-aircraft pikes that way, so I decided to cut them to 75mm.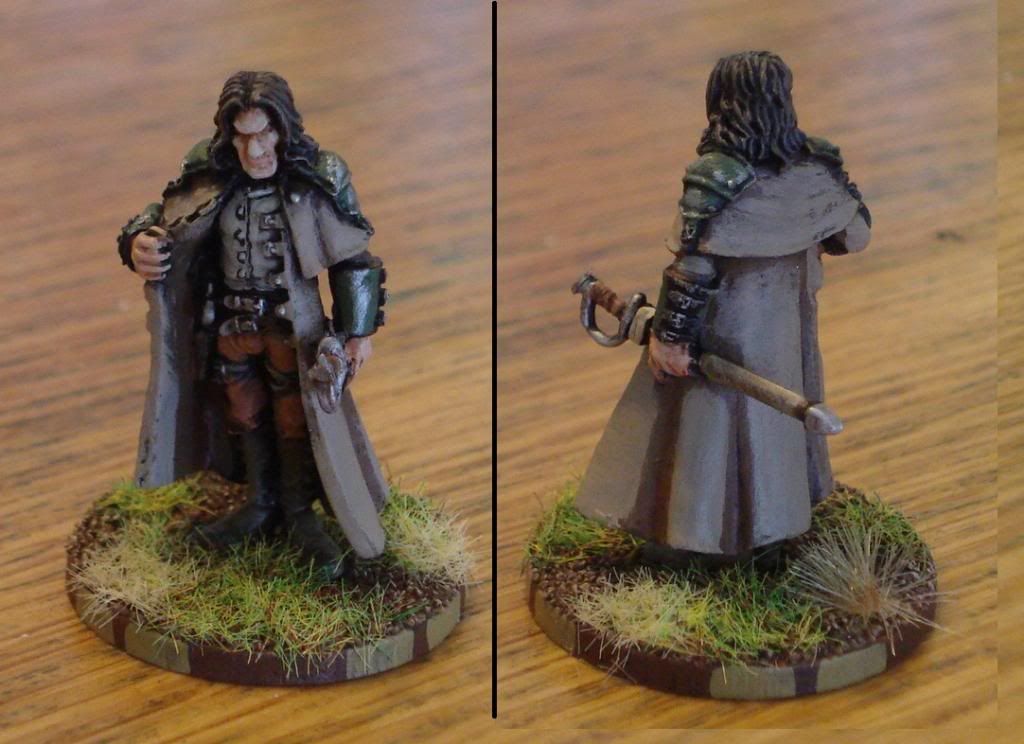 Ah, the cult leader/charlatan. lovely miniature from the warmachine range. freehanded a button tunic on his blank shirt and gave him a sabre in his other hand.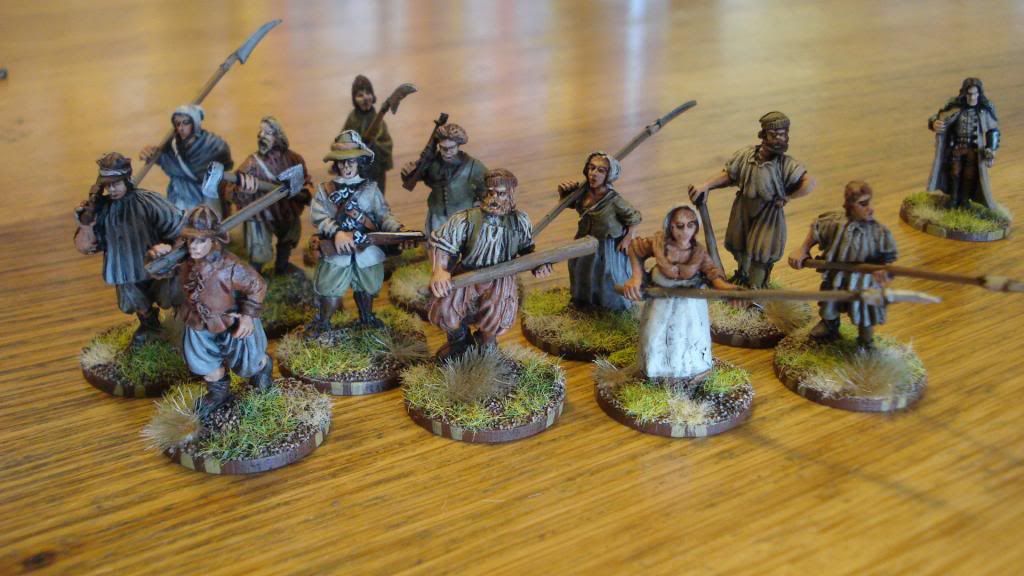 The mob! I've spend whole evenings to find this lot. In the end I found them at redoubt enterprises. They are a bit tall, but they will do for now.
First test game. (hilarious!) (oh and no, I didn't bother to use the grass this time, it was a short game only and my toddler prevents me from taking too much time with this kind of business
).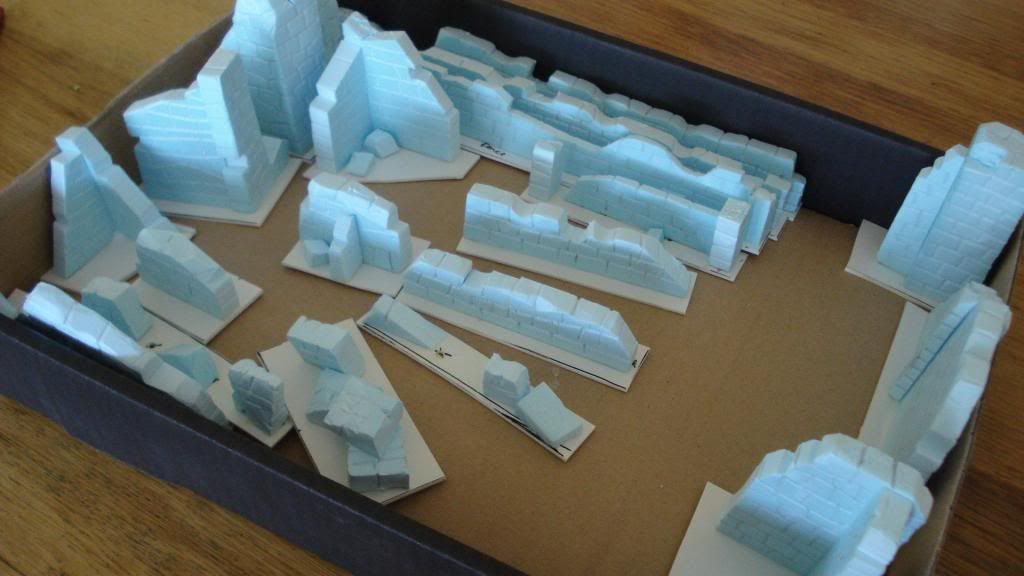 First preview of the coming ruins. A mix of blue foam, plastic card and a pencil. Perfect.