Just a few pictures from our WSS game today. The allies were out numbered so had to go on the defensive to start with. French/Bavarians 22 Battalions 38 Squadrons. Allies 13 Battalions, 25 Squadrons.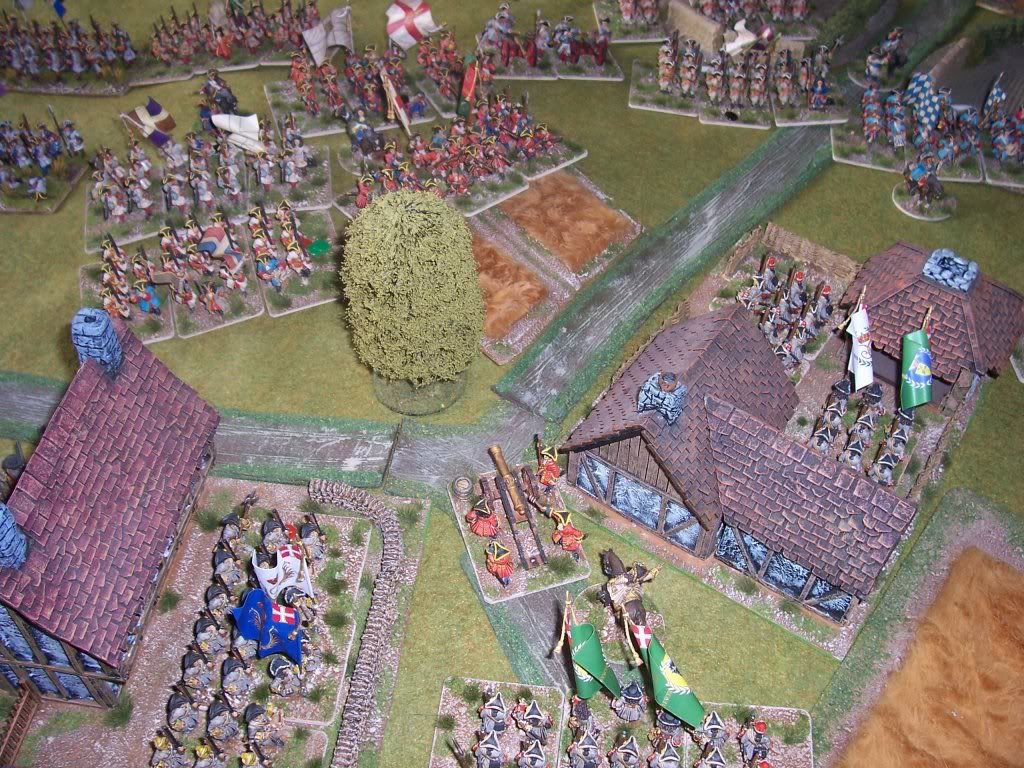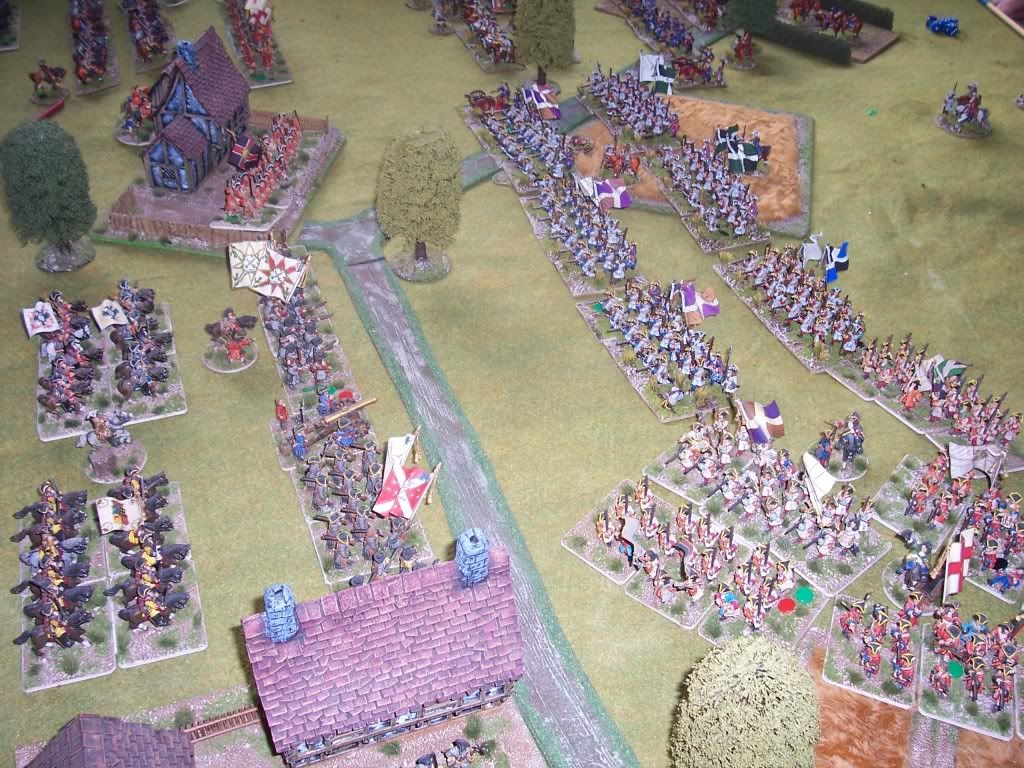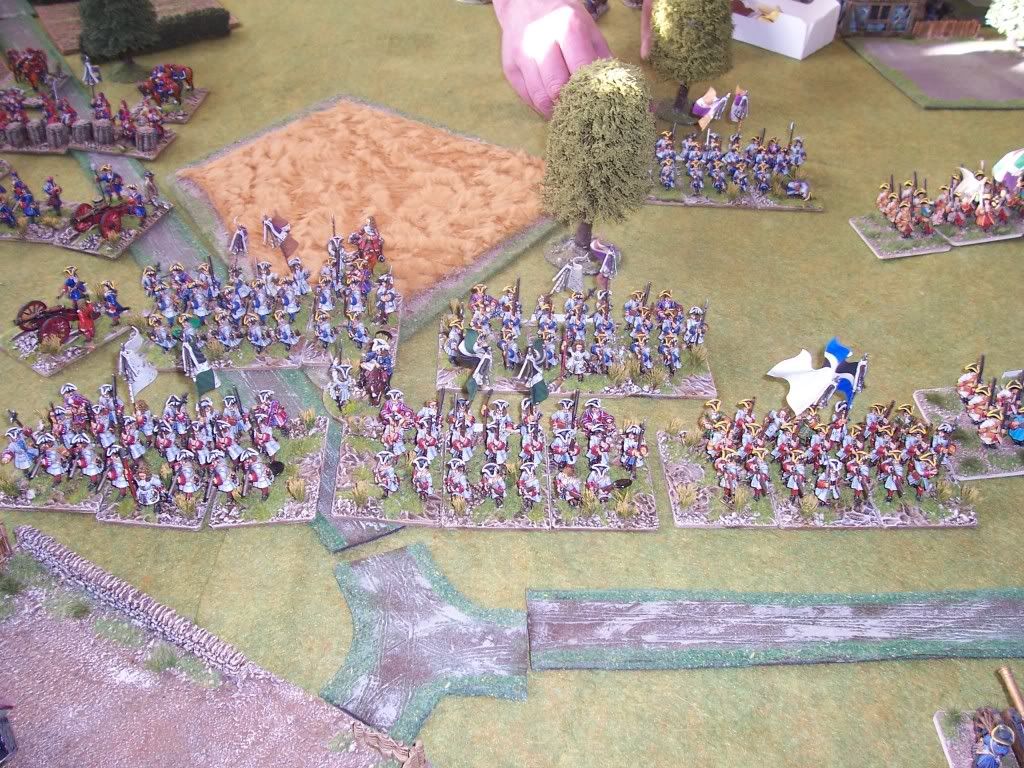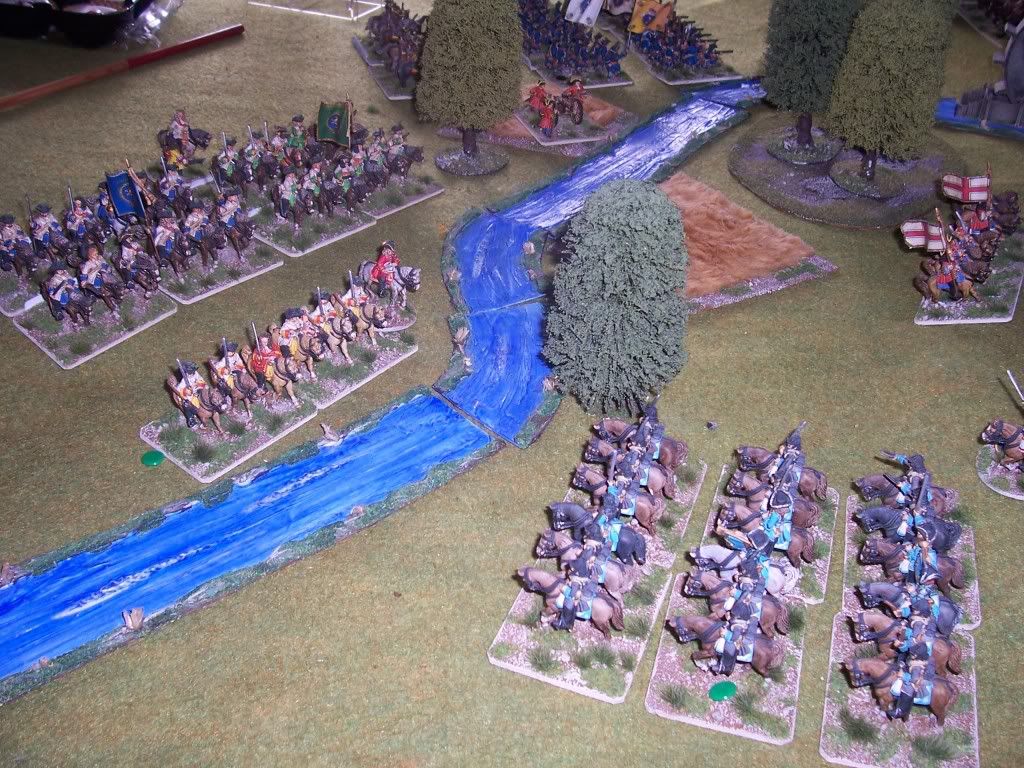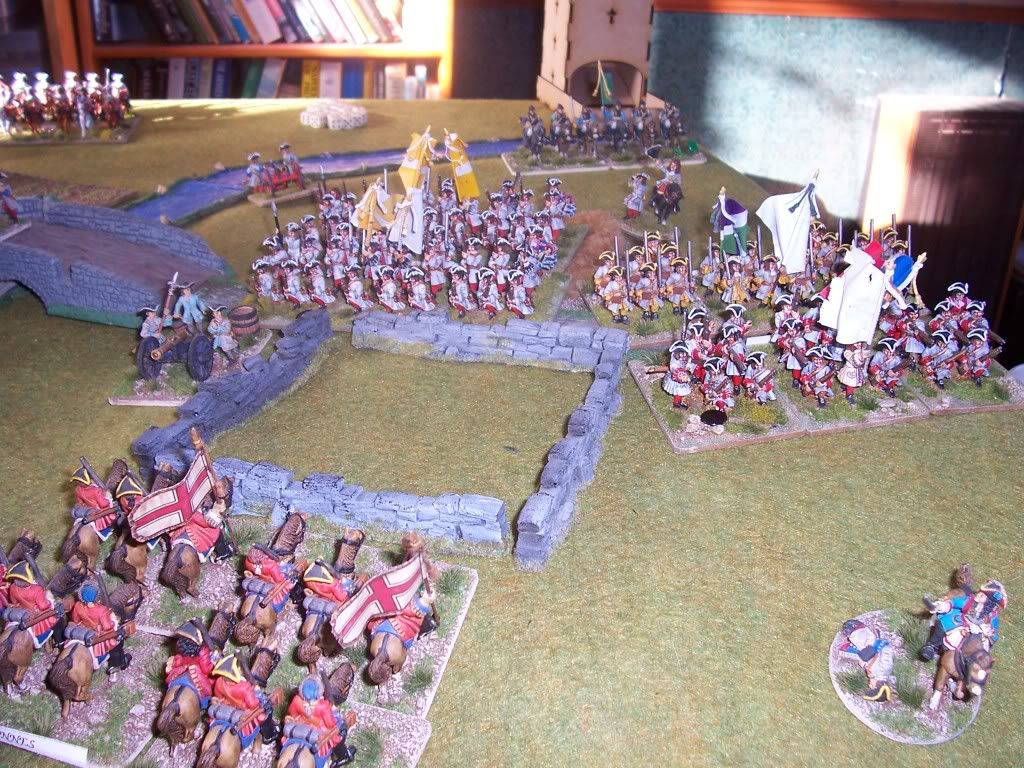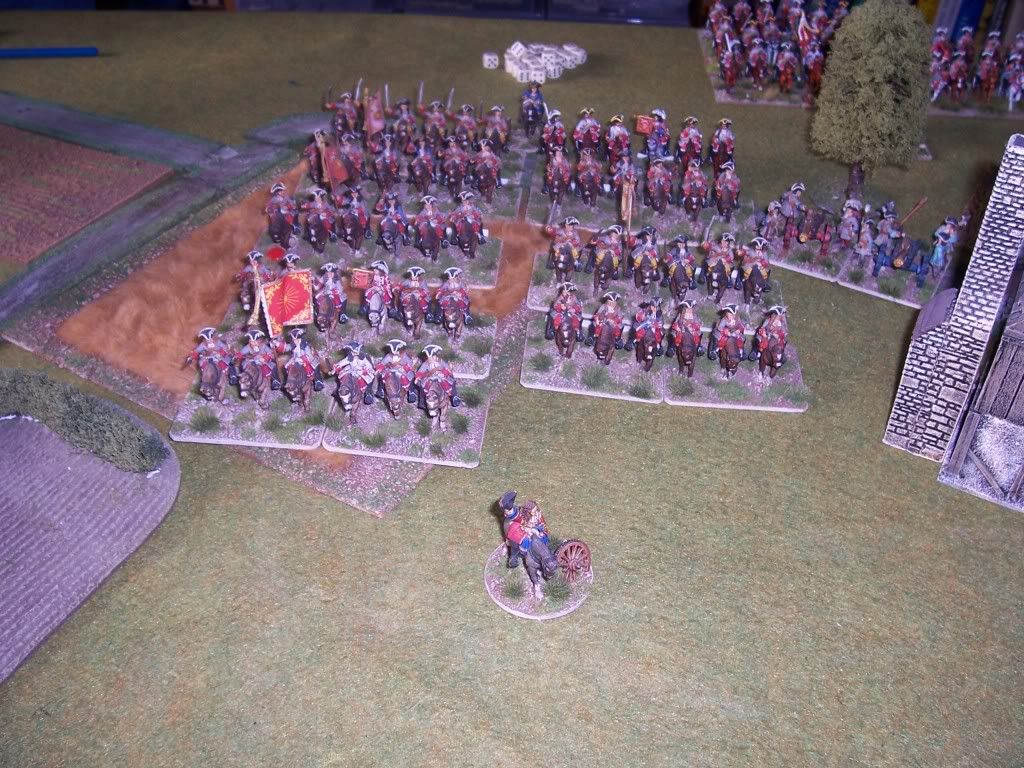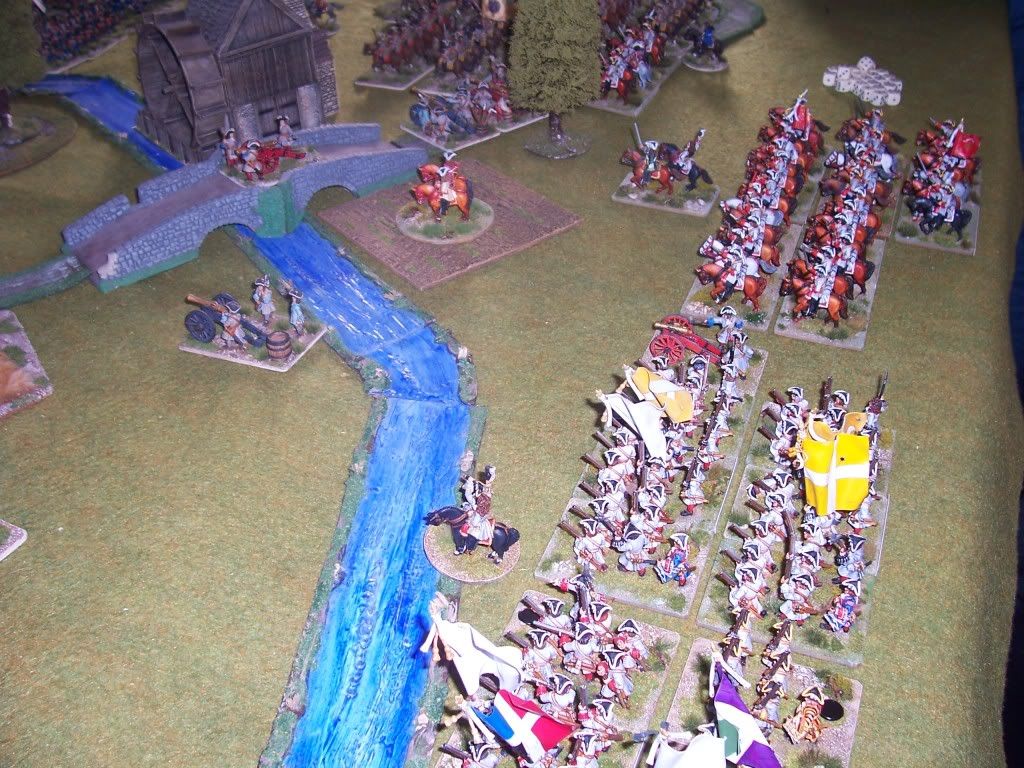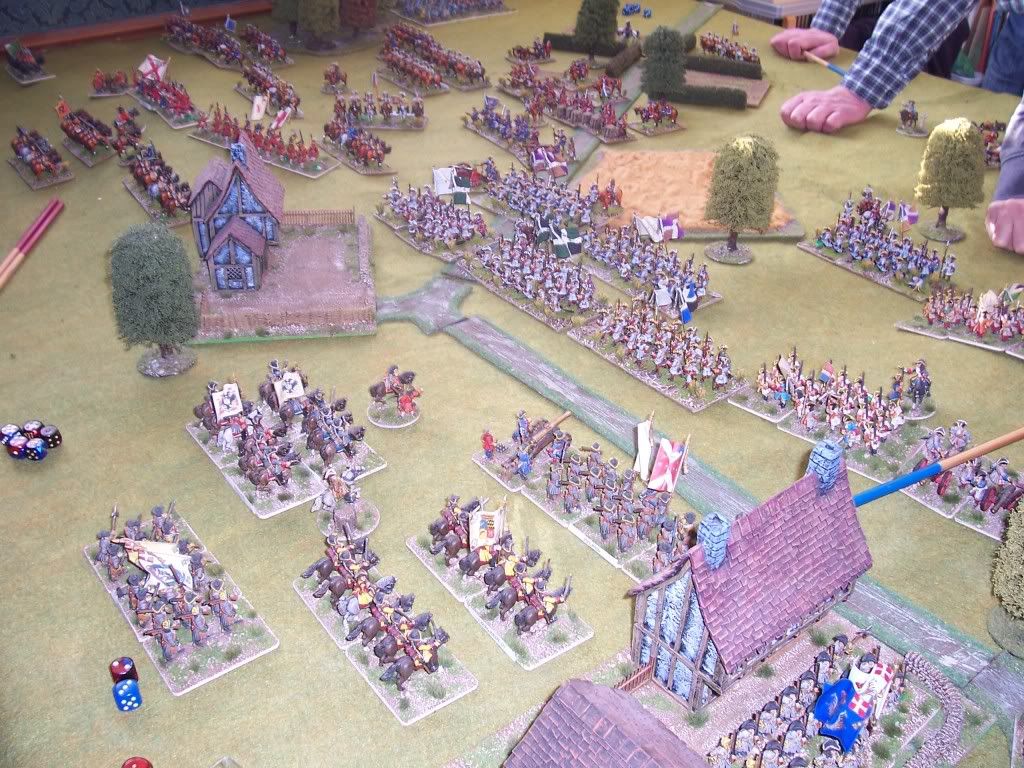 The one village was heavily contested until the Danes were thrown out by the French only in turn to by removed by a combined Danish Hesse Kassel assault.
The massed French cavalry assault on their right flank (20 Squadrons) were halted by British Battalions and Austrian counter attacks and then thrown back by a British cavalry assault.
On the other wing the Bavarian cavalry did a splendid job of pushing back Allied Dragoons and Hesse Kassel cavalry but were let down by a tardy advance by French infantry.
Allies won in the end as the French had over extended them selves and were about to be rolled up from their right flank
All in all a very good game (written by an Allied player of course)