The first batch of six figures for my new early eighteenth century force are the right flank companies from North & Grey's Foot (later numbered 10th):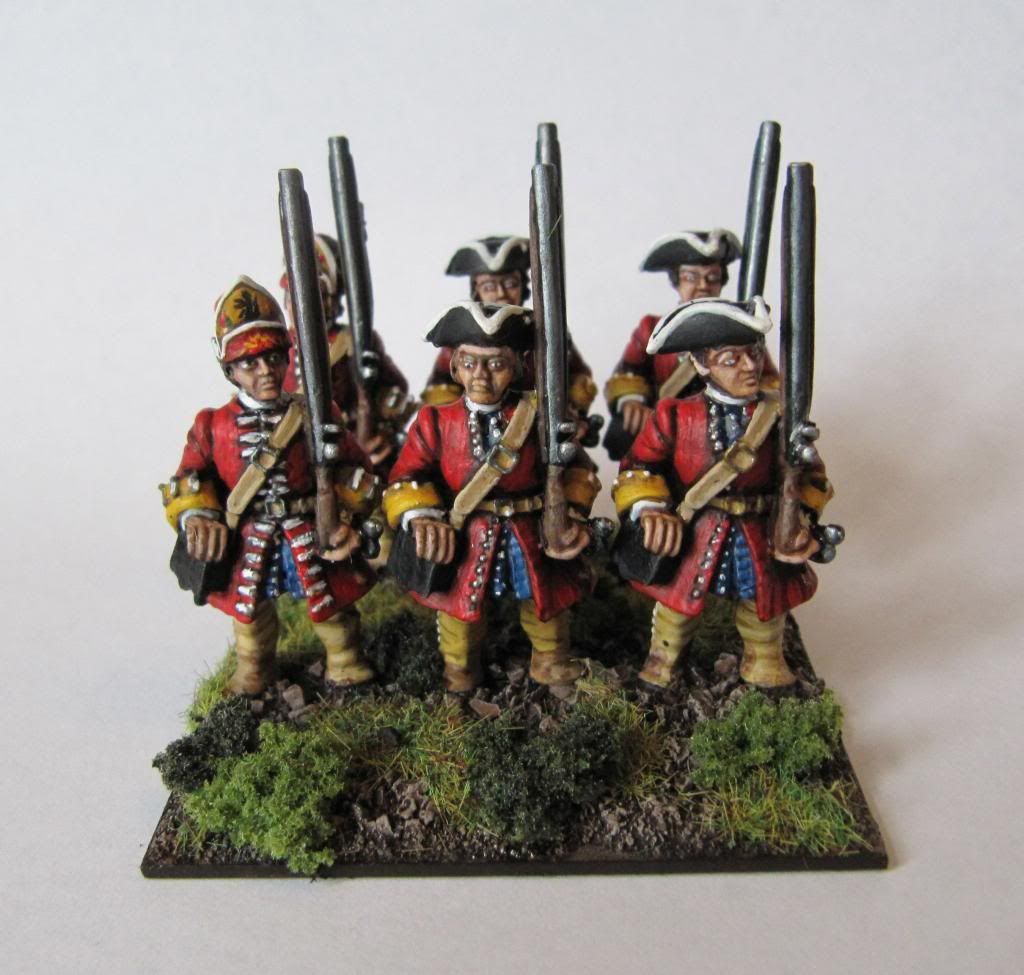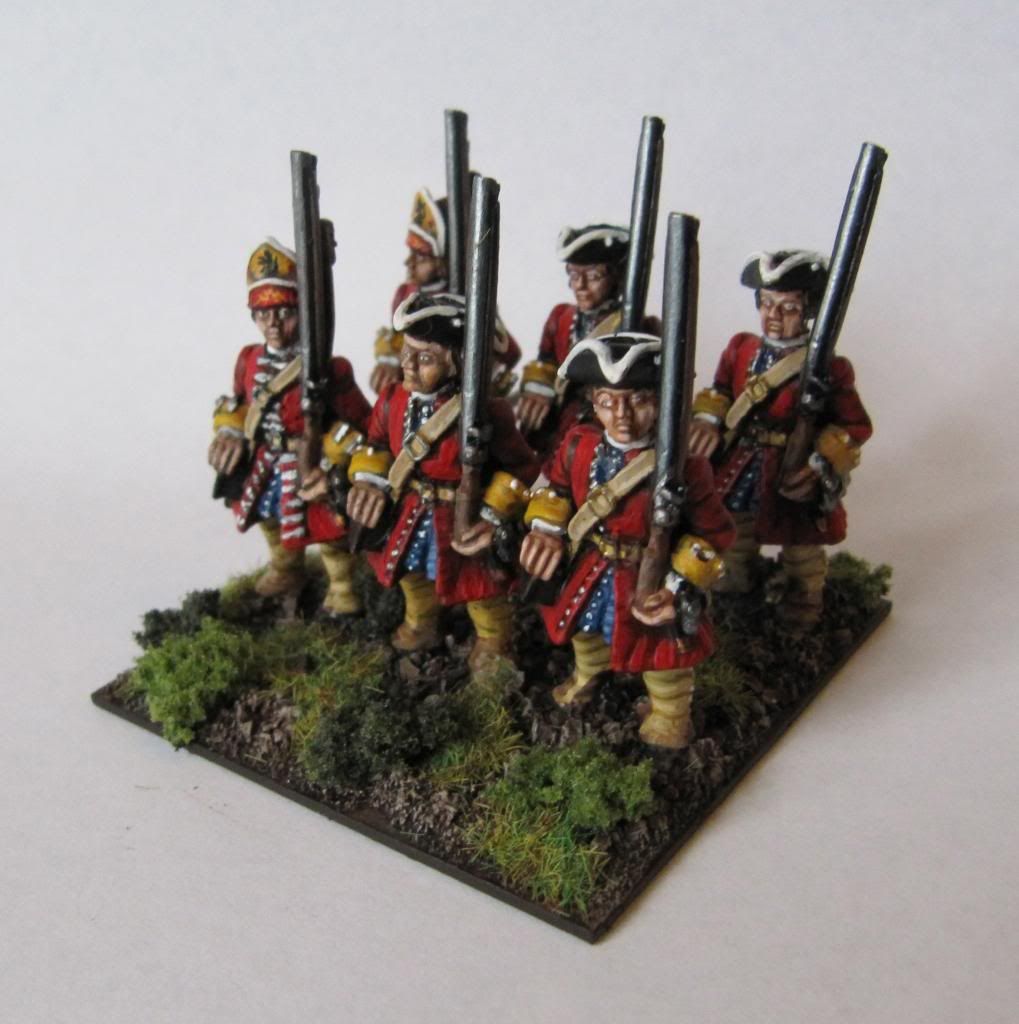 I'm not completely happy with the faces as they've come out a bit doll like, and varnishing will have to wait for better weather. The next six are about a third done. So I hope to have the unit complete by mid next week.
I have blatantly copied the grenadier cap design from Roy's version of this unit, only adding (an approximation of) the royal cypher to the front flap.
All I can say when it comes to doing the details is, thank you Optivisor